Moleman 4 – Longplay is a uniquely presented documentary recommended by renowned game developers and screened at the biggest video game events of the world like Game Developers Conference in the US and Gamescom in the EU. It is already used as an educational material at universites like Stanford University, University of Miami, Duke University and more.
It tells the inspiring story of Hungarian video game development behind the Iron Curtain and explores the untold stories behind several world-famous games, while showing how their dedicated developers overcame the hard circumstances they faced living in a socialist country still under Soviet pressure.
Discover how video games introduced capitalism to a socialist country. Smuggled computers, surprised Commodore, outfoxed Nintendo, tricked SEGA, revolutionary game engines, groundbreaking ideas. A games software outfit that dodged the limelight and led the world from behind the Iron Curtain.
We will contact you via email after your purchase to collect your details for your license.  -> Learn more about license types
Free World-wide shipping.
Estimated Delivery Time: 2 weeks
DVD is in NTSC format, used in USA, Canada, Japan, etc.
For PAL version (EU, Australia, Brazil, etc.) please click here.
In 1983 video game development began in Hungary on an industrial scale still under the Soviet influence. While in the Western nations at that time we can only speak of handfuls of bedroom developers in Hungary on behalf of Novotrade already more than 150 people were developing games for Commodore 64, ZX Spectrum and other types of computers. Due to the Iron Curtain the computers used for developing several times had to be smuggled in through the borders. Despite the difficulties posed by the circumstances as early as 1983 the Hungarian developers evinced such a high level of technical brilliance that even Jack Tramiel, the legendary leader of Commodore, decided to pay a visit to Hungary to meet with them.
As far back as 1984 the British newspaper The Times reported that ''Western computer stores are clearing room on their shelves for Hungarian products…" Hungarian developers released such world-famous games as the 'Scarabeus' ('Invaders of the Lost Tomb') for instance which probably was the very first 3D image-tear free, first person labyrinth game to appear on C64. Or there was the 'Impossible Mission II'. And as it turns out the Hungarians are to be thanked for the creation of the 'The Last Ninja' too. Eidos' later president, Ian Livingstone, too, started to develop his first video game with the help of Hungarians. What's more, it's quite possible that the first video game developed in Europe and released in Japan as well was the Hungarian 'Traffic' which Sony released for MSX in 1986.
Hungarians developed games for Nintendo's console as well with no official development kit at their disposal that no one in the world, let alone Nintendo, could comprehend how they actually managed to pull off. The Hungarian games were released by companies such as Activision, Epyx, Commodore, Konami, Virgin, Sony, etc.
The link between the international publishers and the Hungarian video game company Novotrade was Robert Stein of the Andromeda Software who fled to England from Hungary in '56. Incidentally, it is thanks to Robert Stein that Tetris got introduced to the West.
According to SEGA in the middle of the 90s Novotrade running under the new name of Appaloosa Interactive became the biggest independent studio for game development at the time. During these years Hungarian developers have produced such world-famous games as 'Ecco the Dolphin', 'Adventures of Batman & Robin', 'Star Trek: Deep Space Nine – Crossroads of Time', 'Contra: Legacy of War,' 'Lost World: Jurassic Park', etc.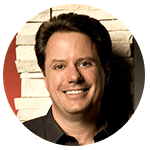 «I was touched by it.
It was fascinating and it lifted my spirits.»
Louis Castle
co-founder of Westwood Studios
head of Amazon Game Studios Seattle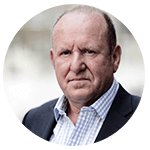 «Its strength is that it's passionate.
It was very powerful and very informative.»
Ian Livingstone
co-founder of Games Workshop
former chairman of Eidos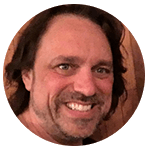 «It's pretty educational
as well as interesting.»
Chris Taylor
founder of Gas Powered Games
general manager of Wargaming Seattle
Educational Editions on DVD and Blu-Ray Include:
Moleman 4 – Longplay (83 mins)
100+ mins video extras
Animated menus and chapters
Region-Free
Subtitles: English, German, French, Spanish, Brazilian Portuguese, Japanese
Audio: Stereo 2.0 & 5.1 Surround
Extras:
Moleman 4: Secret Level
Moleman 4: 90s Expansion Pack
Moleman 4: Ian Livingstone interview
Moleman 4: David Bishop interview
Moleman 4: Dominic Wheatley interview
Moleman 4: Trailer
Moleman 4: Behind the Scenes
Moleman 4: Tetris story
Educational Licensing
An educational license is:
Used for internal-educational purposes by the organization/institution purchasing the title.
If the license includes public performance rights (PPR), it allows for unlimited screening of the film within the purchasing organization without any admission charged. May only be promoted to members of the purchasing organization and cannot be advertised to the public. Venue must be related to the purchaser named on the license.
A license connected to a physical copy is good for the life of the disc.
K-12, Public Libraries, Non-profits & Government Agencies (with PPR):
This license is for high schools, public libraries, government agencies, and community organizations (such as church groups and civic organizations). The use of the film must be in-house, for educational purposes only.
Universities, Colleges (with PPR):
This license is for colleges and universities who want to own a copy of the title for their library. With this license, the film may be used by students, staff and faculty in classrooms or for private home-use, by patrons, or it may be screened by the library for members at no cost.
Corporations License (with PPR):
This license is for companies who want to own a copy of the title for their office. With this license, the film may be screened by the company for their employees at no cost. May only be promoted to employees of the purchasing company and cannot be advertised to the public. Venue must be related to the purchaser named on the license.
Check out what renowned game developers think about Moleman 4 – Longplay!